YOU NEED IT…
WE'VE GOT IT!
Champion is the preferred supplier for local landscapers in the Dayton Ohio region. Champion Equipment and Supply includes bulk mulch and top soil, bulk and bagged salt, dumpster rentals, mowers, hand and power tools. Champion is also the largest retailer in the area for Boss plows and spreaders equipment, SnowEx Plows and Spreaders, installation and service. We also offer other brands of snow removal equipment and salt spreaders.
Excellent experience. Friendly and very helpful and informative staff. Sales Representative Scott gets 2 thumbs up. Thanks for all the advice and help.– Mike D (google)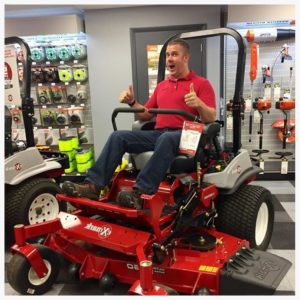 LANDSCAPE SUPPLY | MULCH, TOPSOIL, SALT
We deliver bulk loads of mulch and topsoil to commercial landscapers and residences needing more than a few bags of mulch, top soil or salt.
ROLL-OFF DUMPSTER RENTAL | WE DELIVER AND PICKUP
10 Yard, 15 Yard and 20 Yard Dumpsters delivered and picked up anywhere within 50 miles of Dayton. Call today, demand is high for this service!
SNOW EQUIPMENT / PLOWS & SPREADERS
Your Dayton, Ohio resource for The Boss and SnowEx Snow Plows and Salt Spreaders. We sell, we install and we service!
LANDSCAPING EQUIPMENT | TOOLS, MOWERS, POWER TOOLS
Your Dayton, Ohio resource for Stihl Power Tools, A.M Leonard hand tools and ExMark Mowers!
THAT'S WHY SO MANY PEOPLE RECOMMEND CHAMPION!